Segment Profile
The Chemicals segment consists of the Petrochemicals and Intermediates divisions. It supplies the other segments with basic chemicals and intermediates, contributing to the organic growth of our key value chains. Alongside internal transfers, our customers mainly come from the chemical and plastics industries. We aim to further expand our competitiveness through technological leadership and operational excellence.
Neopentyl glycol ZeroPCF
Since 2022, BASF has offered the versatile inter­mediate neopentyl glycol (NPG) as a ZeroPCF variant, i.e., with a Product Carbon Footprint (PCF) of net zero.1 We achieve this through a production process that combines our biomass balance approach with the use of renewable energies and the advantages of our Verbund production system. NPG ZeroPCF has the same quality as our con­ventionally manufactured NPG and therefore serves as a drop-in solution for our customers to achieve their emission and sustainability targets. A key application area for NPG is powder coatings, primarily used in the construction industry and for household appliances. There, they enable a reduction of volatile organic compounds (VOC) by up to 50%. NPG ZeroPCF is currently produced at the Verbund site in Ludwigshafen, Germany, and is available worldwide.
1 Cradle-to-gate calculation (from raw materials extraction to the factory gate)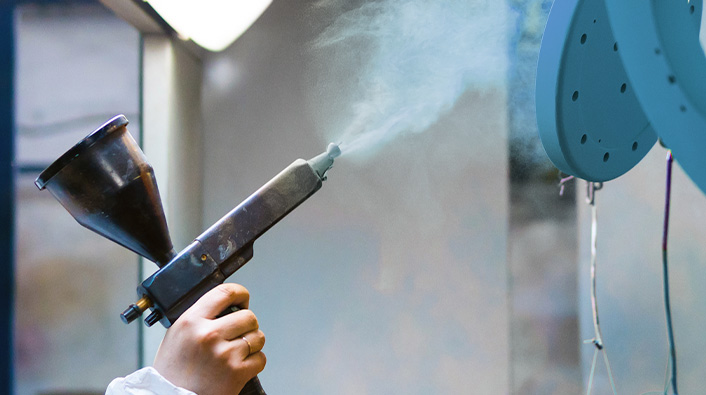 Sales
€14,895 million
2021: €13,579 million
EBIT before special items
€1,956 million
2021: €3,092 million
Division, products, applications

Products

Customer industries and applications

Petrochemicals

Ethylene, propylene, butadiene, benzene, alcohols, solvents, plasticizers, alkylene oxides, glycols, acrylic monomers, styrene and polystyrene, styrenic foams, superabsorbents

Chemical, plastics, construction, detergent, hygiene, automotive, packaging and textile industries; production of paints, coatings, cosmetics, oilfield and paper chemicals

Use in the BASF Verbund

Intermediates

Basic products: butanediol and derivatives, alkylamines and alkanolamines, neopentyl glycol, formic and propionic acid

Specialties: specialty amines such as tertiary butylamine and polyetheramine, gas treatment chemicals, vinyl monomers, acid chlorides, chloroformates, chiral intermediates

Chemical, plastics, coatings, construction, automotive, wind energy, pharmaceutical and agricultural industries; production of detergents and cleaners, textile fibers, cosmetics, oilfield and paper chemicals

Use in the BASF Verbund
Production capacities of selected products in the regionsa

Product

Europe

North America

Asia Pacific

South America, Africa, Middle East

Annual capacity (metric tons)

Acrylic acid

1,510,000

Alkylamines

250,000

Formic acid

305,000

Benzene

910,000

Butadiene

680,000

Butanediol equivalents

550,000

Ethanolamines and derivatives

440,000

Ethylene

3,480,000

Ethylene oxide

1,445,000

Neopentyl glycol

255,000

Oxo-C4 alcohols (calculated as butyraldehyde)

1,625,000

PolyTHF®

350,000

Propionic acid

180,000

Propylene

2,680,000

Styropor®/Neopor®

545,000

Superabsorbents

585,000

Plasticizers

595,000

| | |
| --- | --- |
| a | All capacities are included at 100%, including plants belonging to joint operations and joint ventures. |
Value chain
A value chain describes the successive steps in a production process: from raw materials through various intermediate steps, such as transportation and production, to the finished product.
Verbund
In the BASF Verbund, plants are intelligently connected. In this system, chemical processes consume less energy, produce higher product yields and conserve resources. The by-products of one plant serve as feedstock elsewhere, creating efficient value chains\_– from basic chemicals to high value-added solutions such as coatings or crop protection products. Our Verbund concept – realized in production, technologies, the market and digitalization – enables innovative solutions for a sustainable future.