Segment Profile
The Industrial Solutions segment consists of the Disper­sions & Resins and the Performance Chemicals divisions. It develops and markets ingredients and additives for industrial applications, such as polymer dispersions, resins, additives, electronic materials and antioxidants. We aim to grow organic­ally in key industries such as automotive, plastics, paints and coatings, electronics, and energy and resources, and expand our position by leveraging our comprehensive industry expertise and application know-how.
Innovative chemistry at nanoscale
Modern semiconductor nodes usually measure less than five nanometers. Shrinking logic chip size presents unique challenges for leading semi­conductor manufacturers to clean extremely thin metal layers in small three-dimensional structures. BASF is the first chemical company to develop wafer cleaning products that make use of a new nanoscale kinetic control mechanism to solve this problem. In this way, we support our customers in the mass production of three-nanometer integrated circuit chips. BASF expects these products to generate annual sales growth of over 15% between 2022 and 2027. The cleaning products are also recyclable, reducing chemical waste and packaging consumption by more than 50% compared with traditional single-use solutions.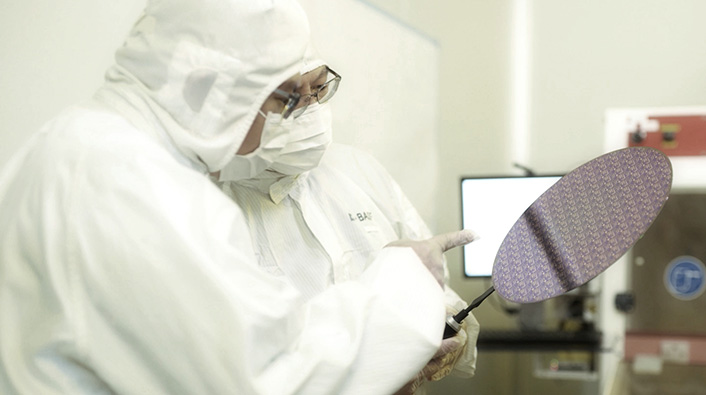 Sales
€9,992 million
2021: €8,876 million
EBIT before special items
€1,091 million
2021: €1,006 million
Division, products, applications

Products

Customer industries and applications

Dispersions & Resins

Polymer dispersions, resins, additives, electronic materials

Paints and coatings, construction, paper, printing and packaging, adhesives and electronics industries

Performance Chemicals

Antioxidants, light stabilizers and flame retardants for plastic applications

Fuel and refinery additives, polyisobutene, brake fluids and engine coolants, lubricant additives and basestocks, components for metalworking fluids and compounded lubricants

Process chemicals for the extraction of oil, gas, metals and minerals; chemicals for enhanced oil recovery

Kaolin mineralsa

Chemicals, plastics, consumer goods, automotive and transportation industries, as well as energy and resources

| | |
| --- | --- |
| a | The kaolin minerals business was sold on September 30, 2022. |
Production capacities of selected products in the regionsa

Product

Europe

North America

Asia Pacific

South America, Africa, Middle East

Annual capacity (metric tons)

Acrylics dispersions

1,839,000

Formulation additives

69,000

Polyisobutene

265,000

| | |
| --- | --- |
| a | All capacities are included at 100%, including plants belonging to joint operations and joint ventures. |