In Focus: From the Lab to Real-World Applications
Our aim is to quickly turn ideas into innovations for a sustainable future. To achieve this, we bring together the creativity, experience and expertise of our employees with the know-how of our partners from academia and industry.
Recycling industrial off-gases: Industrial off-gases are usually incinerated or thermally recovered. In both cases, CO2 is emitted. To avoid this and to recycle the main components of the off-gases so they can be used in chemical production, BASF has been researching an innovative process, gas fermentation, with the U.S. startup LanzaTech since 2018. The interdisciplinary team achieved an important breakthrough in 2021: using special bacteria, they were able to produce n-octanol from carbon monoxide and hydrogen for the first time. The molecule is an alcohol and is used in cosmetics, for example. Normally, microorganisms cannot produce n-octanol, which is toxic to them. However, using biotechnological methods, LanzaTech was able to program the organisms to produce and tolerate n-octanol as part of a gas fermentation process. In parallel, BASF researchers developed a process that enables the continuous separation and purification of n-octanol. Following successful implementation in the laboratory, the team is now working on further process improvements. Integrating gas fermentation technology into the BASF Verbund could contribute to a carbon-neutral circular economy in the future.
Bio-based and biodegradable ingredients: Circular economy and sustainability are also playing an increasingly important role for our customers in the detergent and cleaner industry. That is why interdisciplinary teams at BASF have been working hard on the question of how to optimize cleaning performance and environmental compatibility. The focus here is on new ingredients that can be produced from renewable raw materials and biodegraded at the end of their productive life cycle. This calls for new approaches in research and development. We are developing a fundamental understanding of how biodegradation occurs under different conditions in joint projects with academic partners and closely coordinated laboratory and field research. The additional integration of new digital tools and faster screening and testing methods enables us to shorten our development times and develop high-performance, environmentally compatible ingredients – not only for cleaning purposes, but also for cosmetics and industrial applications such as agrochemicals.
Animal-free testing methods: The European Union wants to significantly improve the safety of chemical products. BASF supports this goal and has been actively working to make it a reality for many years. For example, in order to meet expanded requirements and additional testing obligations under the E.U.'s Chemicals Strategy for Sustainability in the future, we are developing innovative in vitro methods with our own laboratory team and together with partners. Among other things, they will help us to efficiently and reliably detect and evaluate potential hormonal effects of substances – even without animal testing. BASF has been researching alternative methods for many years and recently reached an important milestone: In 2021, the OECD approved the world's first toxicology testing strategy without animal testing – a joint project between BASF and Givaudan. It can be used to reliably predict whether a substance causes allergic reactions in the skin without animal testing. We make all methods developed by us and approved freely available to interested companies and authorities.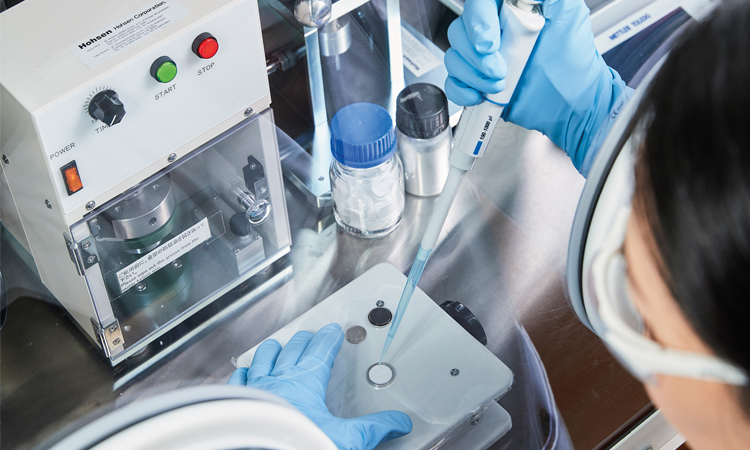 Verbund
In the BASF Verbund, plants are intelligently connected. In this system, chemical processes consume less energy, produce higher product yields and conserve resources. The by-products of one plant serve as feedstock elsewhere, creating efficient value chains – from basic chemicals to high value-added solutions such as coatings or crop protection products. Our Verbund concept – realized in production, technologies, the market and digitalization – enables innovative solutions for a sustainable future.