Segment Profile
The Chemicals segment consists of the Petrochemicals and Intermediates divisions. It supplies the other segments with basic chemicals and intermediates, contributing to the organic growth of our key value chains. Alongside internal transfers, our customers mainly come from the chemical and plastics industries. We aim to further expand our competitiveness through technological leadership and operational excellence.
Electrically heated steam cracker furnace
We have signed an agreement with SABIC and Linde to develop and pilot electrically heated steam cracker furnaces. Together, we developed concepts to replace the fossil fuels used in the heating process with renewable energy. We want to make a significant contribution to reducing carbon emissions in the chemical industry with this innovative and promising solution. If energy from renewable sources is used, the new technology has the potential to almost completely avoid CO2 emissions.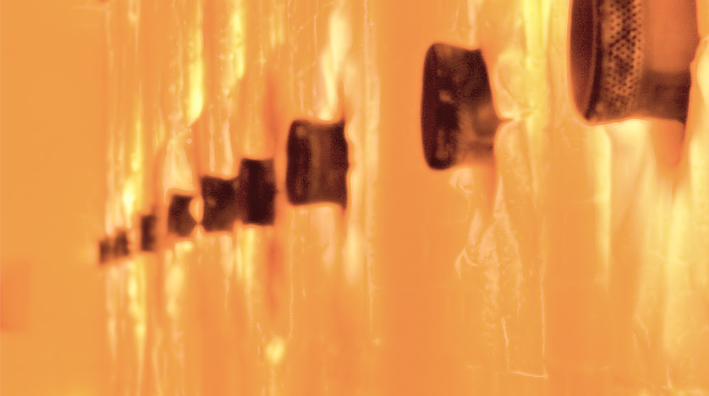 Sales
€13,579 million
2020 €8,071 million
EBIT before special items
€2,974 million
2020: €445 million
Division, products, applications

Products

Customer industries and applications

Petrochemicals

Ethylene, propylene, butadiene, benzene, alcohols, solvents, plasticizers, alkylene oxides, glycols, acrylic monomers, styrene and polystyrene, styrenic foams, superabsorbents

Chemical, plastics, construction, detergent, hygiene, automotive, packaging and textile industries; production of paints, coatings, cosmetics, oilfield and paper chemicals

Use in the BASF Verbund

Intermediates

Basic products: butanediol and derivatives, alkylamines and alkanolamines, neopentyl glycol, formic and propionic acid

Specialties: Specialty amines such as tertiary butylamine and polyetheramine, gas treatment chemicals, vinyl monomers, acid chlorides, chloroformates, chiral intermediates

Chemical, plastics, coatings, construction, automotive, wind energy, pharmaceutical and agricultural industries; production of detergents and cleaners as well as crop protection products and textile fibers

Use in the BASF Verbund
Production capacities of selected products in the regionsa

Product

Europe

North America

Asia Pacific

South America, Africa,
Middle East

Annual
capacity
(metric tons)

Acrylic acid

1,510,000

Alkylamines

250,000

Formic acid

305,000

Benzene

910,000

Butadiene

680,000

Butanediol equivalents

550,000

Ethanolamines and derivatives

440,000

Ethylene

3,480,000

Ethylene oxide

1,445,000

Neopentylglycol

255,000

Oxo-C4 alcohols (calculated as butyraldehyde)

1,625,000

PolyTHF®

350,000

Propionic acid

180,000

Propylene

2,630,000

Styropor®/Neopor®

545,000

Superabsorbents

565,000

Plasticizers

595,000

| | |
| --- | --- |
| a | All capacities are included at 100%, including plants belonging to joint operations and joint ventures. |
Steam cracker
A steam cracker is a plant in which steam is used to "crack" naphtha (petroleum) or natural gas. The resulting petrochemicals are the raw materials used to produce most of BASF's products.
Value chain
A value chain describes the successive steps in a production process: from raw materials through various intermediate steps, such as transportation and production, to the finished product.