Segment Profile
In the Agricultural Solutions segment, we aim to further strengthen our market position as an integrated provider. Our offer comprises seeds and seed treatment products, as well as fungicides, herbicides, insecticides and biological solutions, complemented by digital products to help farmers achieve better yield. Our strategy is based on innovation-driven organic growth and targeted portfolio expansion through acquisitions. Customer needs, societal expectations and reducing environmental impacts are what motivate us to innovate.
Luximo®: novel herbicide active ingredient
Luximo® controls a broad range of resistant and difficult-to-control grass weeds in wheat and other cereal crops. It is the first herbicide since 1985 to receive a new mode of action classification from the global industry organization HRAC.* With more than 50% carbon content of the active ingredient coming from renewable sources and no known cross-resistance, Luximo® offers farmers in Australia and, in the future, in the E.U. and U.K. a new solution for sustainable weed resistance management. We anticipate a peak sales potential1 for this product in the low three-digit million euro range.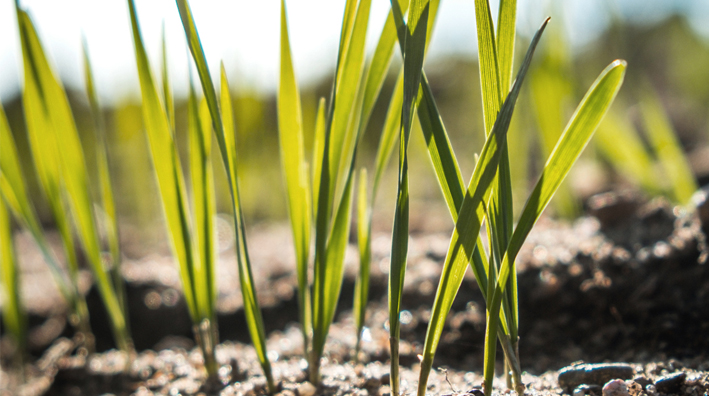 Sales
€8,162 million
2020: €7,660 million
EBIT before special items
€715 million
2020: €970 million
* Herbicide Resistance Action Committee
1 Peak sales describes the highest sales value to be expected in one year. For more information, see the Glossary.
Products and applications

| Indications and sectors | Applications | Selected products |
| --- | --- | --- |
| Fungicides | Protecting crops against harmful fungal diseases; improving plant health, securing yield and harvest quality with chemical and biological solutions | Boscalid, dimethomorph, F500®, Initium®, metiram, metrafenone, Revysol®, Serifel®, Xemium® |
| Herbicides | Reducing competition from weeds for nutrients, water and sunlight to secure yield and harvest quality | Basta®, dimethenamid-p, Engenia®, Finale®, imazamox, Kixor®, Liberty®, pendimethalin, Tirexor®, topramezone |
| Insecticides | Combating insect pests in agriculture and beyond with chemical and biological solutions, such as in the areas of public health, professional pest control and landscape maintenance | Alpha-cypermethrin, Broflanilide, chlorfenapyr, fipronil, Inscalis®, Interceptor®, Nealta®, teflubenzuron, Termidor® |
| Seed Treatment | Improving seeds' potential with chemical and biological protection as well as inoculants | Flo Rite®, ILEVO®, Integral®, Nodulator® PRO, Poncho®, Serifel®, Systiva®, Vault® HP, Velondis® |
| Seeds & Traits | Seeds and traits for key field crops such as canola (oilseed rape), cotton, soybean and wheat, as well as vegetable seeds | Credenz®, FiberMax®, InVigor®, LibertyLink®, Nunhems®, Stoneville® |